The History Of McGarvey's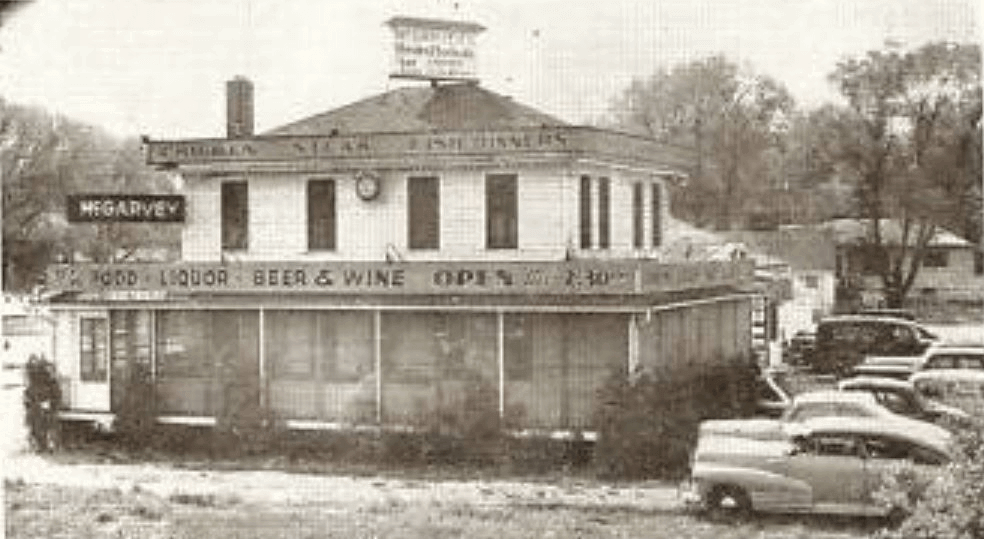 Many people do not know, or remember, that the restaurant known as McGarvey's was originally built, owned and operated by Charles Helfrich. That was in 1929, shortly after the new bridge was built across the river. The old bridge crossed a little south of the present location.
Mr. Helfrich operated a small boat and canoe rental business on the east side of the river. The proposed new bridge nearly touched his building and also diverted traffic away from it. So he purchased the land just north of the new bridge and built a restaurant and boat rental business there. Home cooked dinners, sandwiches and homemade pies were the first attractions. The business prospered and Helfrich's became a busy place. The canoe and boat business were also thriving. Canoeing on the river was a popular pastime in those days, especially on Sunday afternoons.
In 1934 Mr. Helfrich died and two years later Mrs. Helfrich sold the enterprises to Charlie McGarvey's. After his death, Mrs. McGarvey sold her husband's business to Charles Solomon, son of Eddie Solomon. The restaurant was one of the most well known eating places along the lake shore, popular with both "landlubbers" and boaters.
In the year 2000, the Vermilion Port Authority purchased the McGarvey's property and razed the building. The property became a transient marina and restaurant named Red Clay on the River, now Quaker Steak & Lube.