About Vermilion Historical Society
The Vermilion Historical Society diligently works to preserve and protect the fascinating history of Vermilion, Ohio. Volunteers catalog the Society's collection into PastPerfect Museum software. Hundreds of photos and historical documents have been donated to the Society for preservation. In cooperation with Ritter Public Library, the Society provides public online access to the photos and documents for research and general information. Through memberships, donations and the annual calendar fundraiser, the Society has been able to preserve historical documents.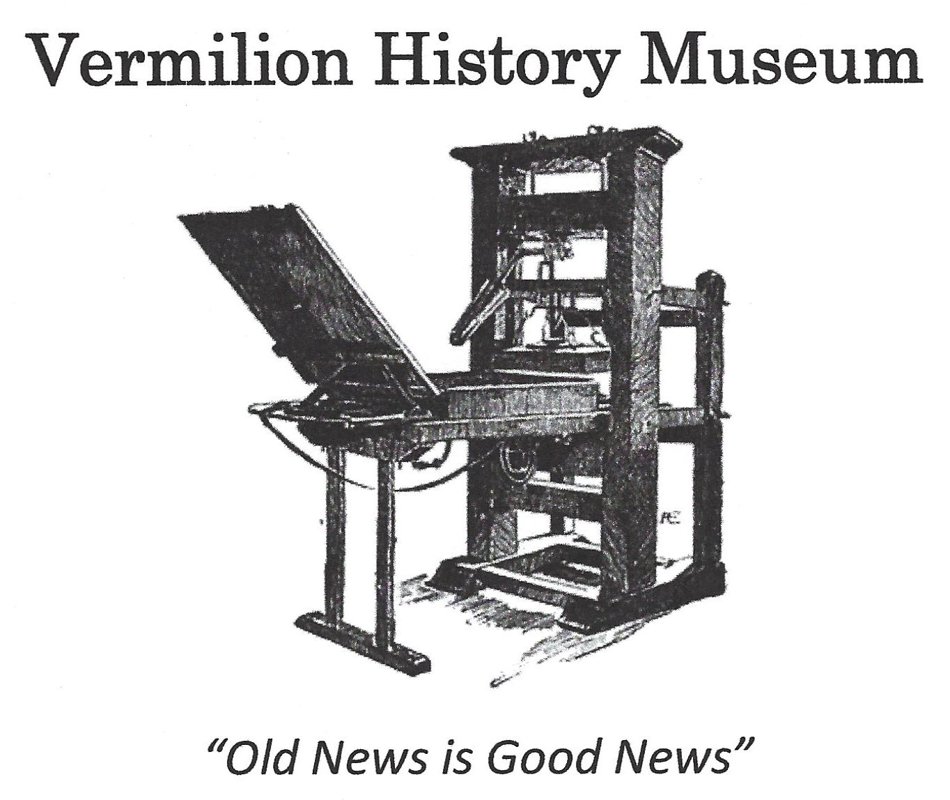 The Vermilion History Museum promotes an appreciation of Vermilion's history through featuring historical artifacts and photos available for public viewing in Vermilion, Ohio's historic downtown, Harbour Town. The Vermilion News Print Shop Museum, in downtown Vermilion, served as a print shop and a weekly newspaper from 1905 to 1964. The print shop houses two linotypes (c.1915), and 4 letter presses: A Stonemetz 2 revolution newspaper press (c.1919); a Kelly press (c.1917); a Chandler & Price 8"x12" Gorden Jobber Press (c.1900); and a Heidelberg windmill Press (c.1954). There is a book bindary and storage room with a manual paper cutter, electric stapler, and a manual hole punch machine.
The "Stories of Vermilion – Oral History Series" features programs of the Archival Society. Long-time residents of Vermilion are videotaped and interviewed by Rich Tarrant, Vermilion historian and curator of the Vermilion History Museum, on the second Monday of each month at 7 pm in the Community Room of Ritter Public Library.
Officers & Directors
President
Margaret Wakefield Worcester
Vice President
Secretary
Treasurer
Historian
Directors
If you have historical items of the Vermilion area that you would like to donate, please contact Janet Ford at [email protected], or items can be dropped off at the front desk of the library for the Vermilion Historical Society.