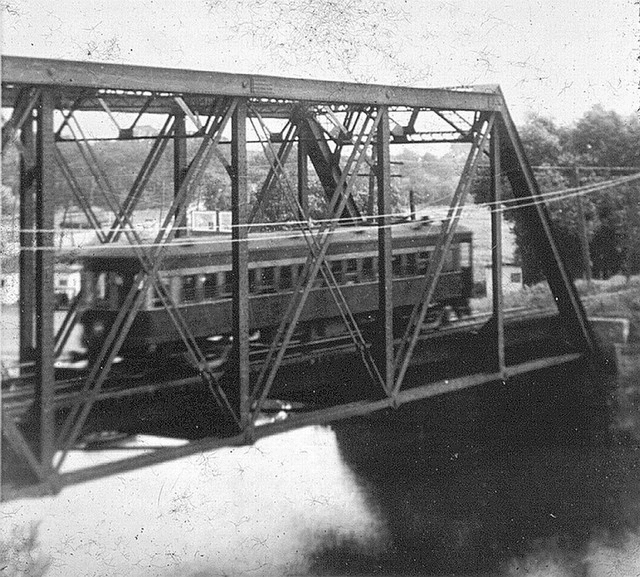 Railways of Vermilion Ohio
Rails through Town
With the first trains running through Vermilion starting in 1853, we have been hearing whistles ever since. In fact, our town has been a railroad town for a long time now, over 140 years of rumbling, roaring, shaking, screaming tornados rushing through the quiet village. Ships have come and gone but they were never the acoustic monsters like the trains which roll along like wild demons in a race; freight of all kinds flies through the city, and as far as we can foresee, it will continue for 140 more years. Such is life in a railroad town.
The Lake Shore Electric Railway
The first trolleys ran from Sandusky to Vermilion in 1899, an offshoot of the Sandusky Street Railway, the Sandusky & Interurban Electric Railway. City-style cars prowled the rails when it opened from Sandusky to Vermilion via Huron on July 26, 1899, a 24-mile sprint. Work gangs toiled eastward to meet the Lorain & Cleveland in Lorain, another 10-mile hop. The S & I was built with an expansive eye to the future -- double track provisions were engineered into all bridges as well as into the roadbed. It was a combination roadside and private right-of-way operation. In the autumn of 1901, the Everett-Moore Syndicate absorbed the S & I and others to create the Lake Shore Electric Railway.