Website made possible with a grant from
The Mylander Foundation
Vermilion Historical Society
History Living On In Vermilion Ohio
The Vermilion Historical Society is comprised of the VAAS and the Vermilion History Museum in collaboration with the Ritter Public Library. The
Vermilion Area Archival Society
diligently works to preserve and protect the fascinating history of Vermilion, Ohio by cataloging collections of historical documents, photographs and artifacts. The
Vermilion History Museum
promotes an appreciation of Vermilion's history through featuring historical artifacts and photos available for public viewing in Vermilion, Ohio's historic downtown, Harbour Town.
Learn More....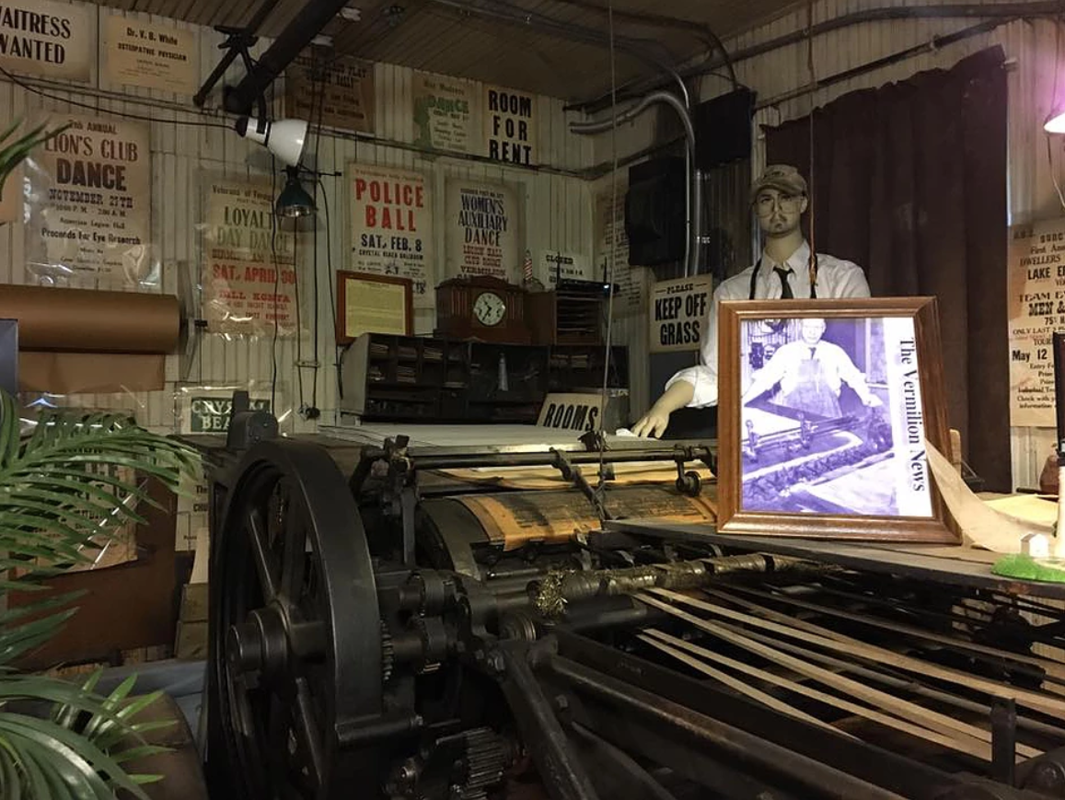 Vermilion History Museum
The Vermilion History Museum, in downtown Vermilion, served as a print shop and a weekly newspaper from 1905 to 1964. The print shop houses two linotypes (c.1915), and 4 letter presses: A Stonemetz 2 revolution newspaper press (c.1919); a Kelly press (c.1917); a Chandler & Price 8"x12" Gorden Jobber Press (c.1900); and a Heidelberg windmill Press (c.1954). There is a book bindary and storage room with a manual paper cutter, electric stapler, and a manual hole punch machine.
Vermilion Area Archival Society Calendars
From Moats Sparkle Market to Tony's Shoe Store to the Favorite News and Maurer-Wikel Dairy, the 2023 Vermilion Area Archival Society calendar features the "Places We Shopped – Part II". Many of the establishments are long gone; others are still standing having undergone changes and facelifts. Calendars are $5.00 each and are available at Brummer's Chocolates, 672 Main Street and the Vermilion History Museum, 727 Grand Street in downtown Vermilion. They are also available my mail for $7.00 to cover postage. Make a check payable to the Vermilion Area Archival Society and mail to 5680 Liberty Avenue, Vermilion, OH 44089. Proceeds from the sale of the calendars are used to buy archival quality supplies to preserve Vermilion's photos and artifacts.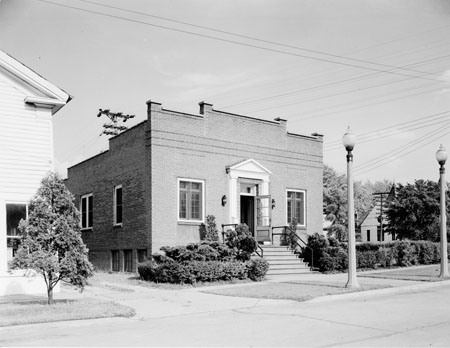 Historic Vermilion Walking Tour
Take a walk back through time in historic downtown Vermilion, Ohio. Our tour begins in The Commons area of the Ritter Public Library at 5680 Liberty Avenue in downtown Vermilion, Ohio.
Stories of Vermilion
Oral History Videos Series
Stories of Vermilion, Oral History Video Series, is a series of local history interview video programs by Ritter Public Library hosted by Rich Tarrant, local historian and curator of the Vermilion History Museum.
Discover the History of Vermilion Ohio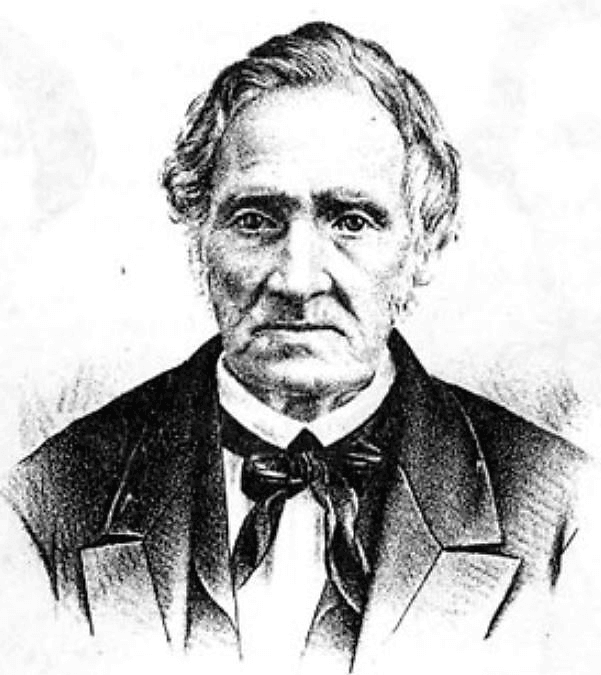 Settlers & Incorporation
Between 1808 and 1811 the first settlers struggled into the Township to claim land already surveyed by Almon Ruggles. The area was part of a tract offered by the State of Connecticut to the Fire Sufferers whose property had been plundered by the British during the Revolutionary War. A section of Connecticut's Western Reserve, it was appropriately called the Firelands. And using the name the Indians had given the river; the Firelands Company named Township No. 6, Range 20, Vermilion. However, so many years had passed and so much red tape was involved...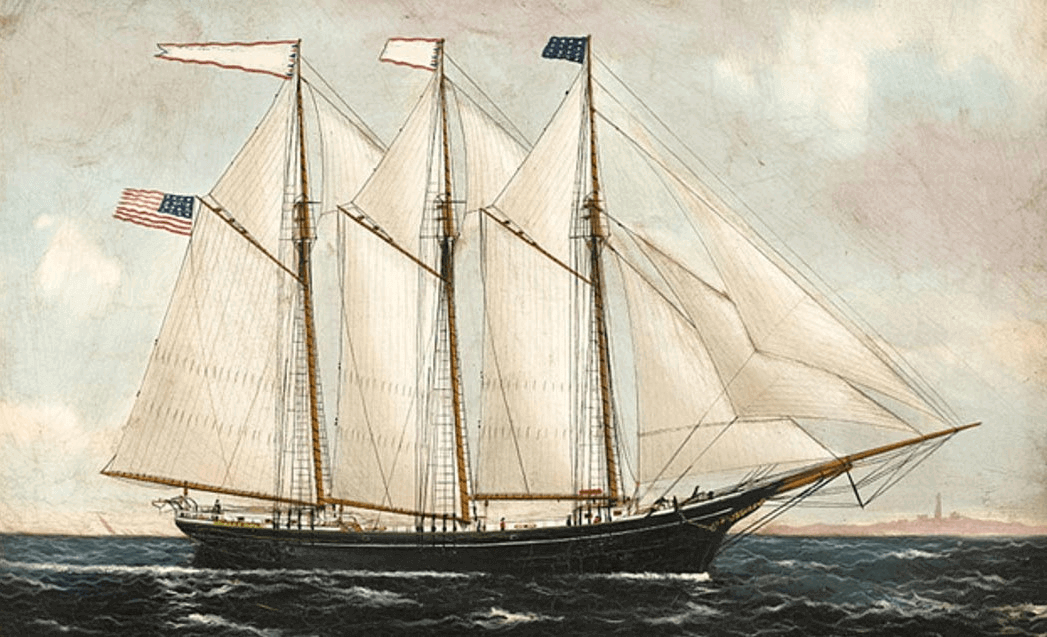 Vermilion River & Industries
Captain William Austin was a man of energy and built the first schooner along the river in 1812. She was the FRIENDSHIP, a schooner of the times, about a fifty footer registered at 57 tons in Cleveland in 1817. Solomon Parsons built the second schooner, the VERMILION, in 1814 and registered in Detroit at 36 tons about 40 feet. Where these ships were built is not exactly known but the builders chose a flat place along the riverside. This most certainly had to be near the foot of Huron Street where the later shipyard stood when ship building became the main industry in the village. Small schooners were ideal for scudding along the lake shore bringing in supplies from Buffalo and other ports. They were as large as the natural river bars would allow and enough cargo capacity to supply the needs of the early settlements. The schooner was the "work horse" and a very important transportation means in the opening of the vast Great Lakes Country. They reigned supreme until a new form of transportation arrived along shore - the steam railroad...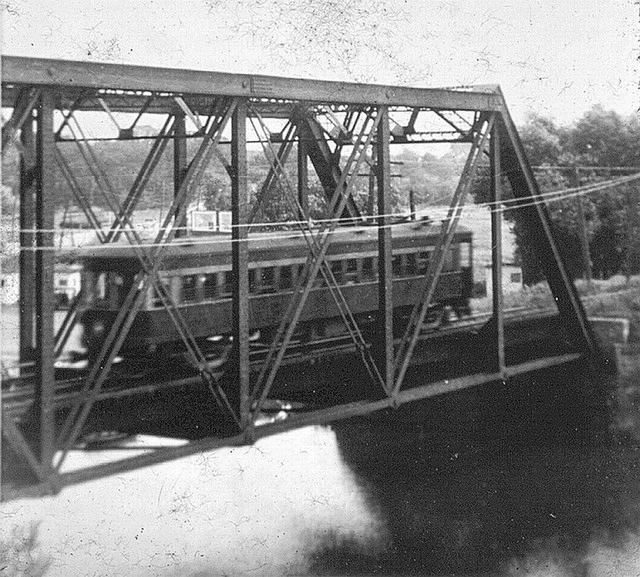 Railways
With the first trains running through Vermilion starting in 1853, we have been hearing whistles ever since. In fact, our town has been a railroad town for a long time now, over 140 years of rumbling, roaring, shaking, screaming tornados rushing through the quiet village. Ships have come and gone but they were never the acoustic monsters like the trains which roll along like wild demons in a race; freight of all kinds flies through the city, and as far as we can foresee, it will continue for 140 more years. Such is life in a railroad town...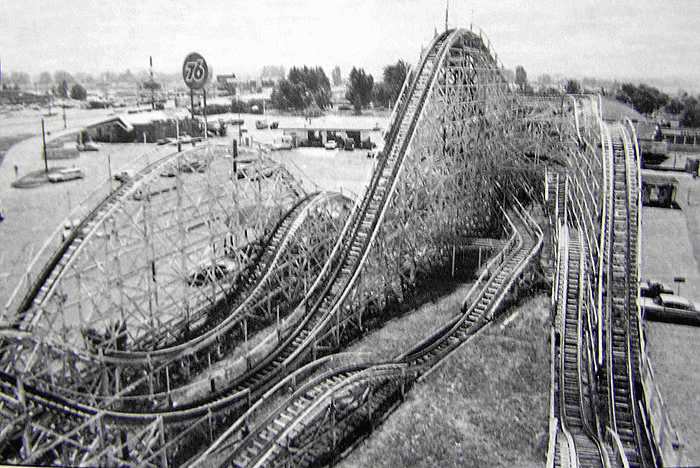 Recreation
The year 2002 marks the 118th birthday of Linwood Park, originally Evangelical United Brethren, now United Methodist-oriented; it is a semi-private family park, owned and operated by the Linwood Park company, maintained by the Park Superintendent with admittance gate fees collected by the Board of Directors during the season from early June until Labor Day. Just east of downtown Vermilion on Rt. 6 on the north side of the road are an easily overlooked apartment complex, a gas station and a bank. On this acreage, as early as 1870 stood a picnic grove called Shadduck Lake Park. This pleasant grove became popular because the tree shaded area was accessible to horse-drawn buggies. In 1906 George Blanchat purchased the park and named it Crystal Beach Park after his wife, Josephine's, description of the "crystal-like" sand on the beach. With rides and concessions added, Crystal Beach opened on Decoration Day, 1907. Along with the transition of ownership and name...