The History Of The Vermilion Lagoons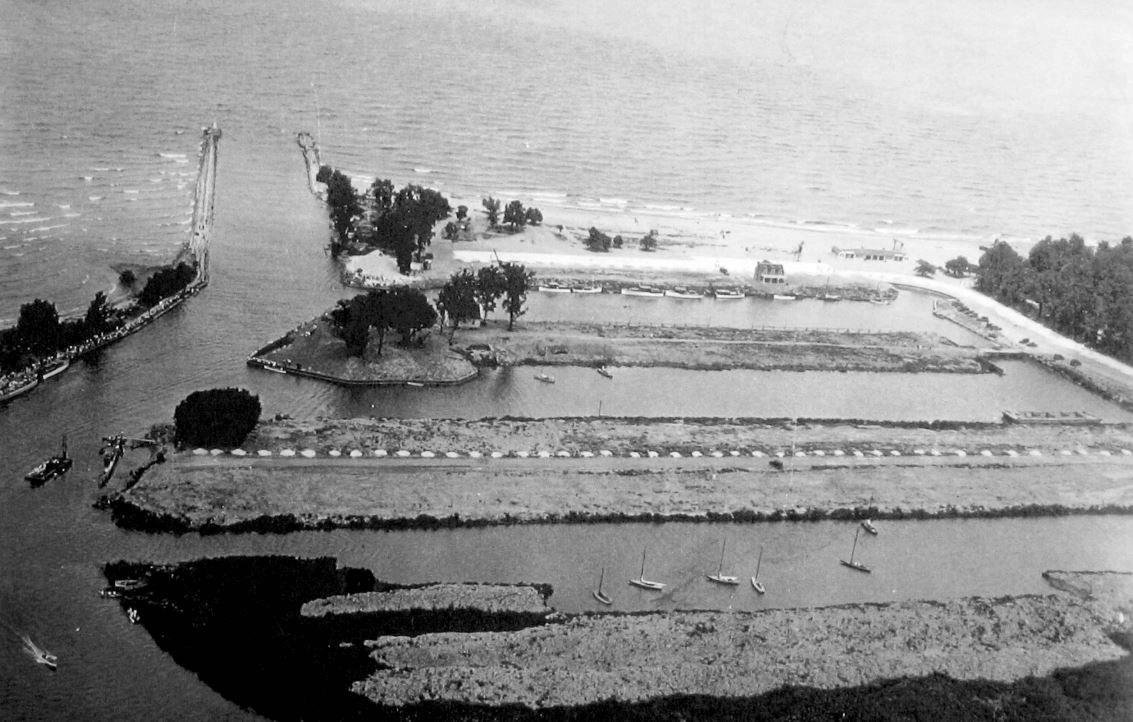 Louis Wells, a Cleveland contractor, began the Vermilion Lagoons project as a means of keeping his men busy during the Great Depression of the 1930s. By 1931 the first house and the beach house had been built and the lagoons were dredged and most of the wooden piling secured.
The first house was located just to the south and west of the beach house on the Erie Lagoon and belonged to a Mr. Comstock, a real estate salesman and employee of Wells Realty Company. A "building boom" took place in the mid 1930s and by 1940 all of the houses on Anchorage Way, at least one house on Willow Lane, and most of the houses on the portion of Portage Drive located on the north side of the Erie Lagoon had been constructed. The first year-round residents, the Lester Kishman family, moved into their new home in April of 1937.
The Lagoons was not mostly permanent residents until the 1950s. Another "building boom" began during this period and it was at this time that Park Drive, the last road to be developed, experienced growth. To the townspeople of Vermilion, the people of the Lagoons were often known as "swamp dwellers" or "swamp rats." They were also thought to be slightly crazy for wanting to live so close to the water. At times, this has indeed meant being in the water rather than by the water.
Along with the residential development came the recreational in the form of the Vermilion Yacht Club. Mr. Wells deeded the land on the tip and south side of Anchorage Way to the Yacht Club with one stipulation - no alcoholic beverages could be served or sold on the premises of the club itself. The originators of the Vermilion Yacht Club were all former members of the Cleveland Yacht Club seeking a more secluded anchorage.
Besides the obviously great boat dockage and the beach on the Lake, the uniqueness of the Lagoons is in the uniformity of the architecture of all buildings found there. The charm of Cape Cod homes, all white with dark roofs and shutters, amid trees (mostly all willows in the beginning) and fronting on lagoons is undeniable and gives to the Vermilion Lagoons its own inimitable flavor.