Archival Society Receives Mylander Foundation Grant
October 14, 2019 at 9:15 am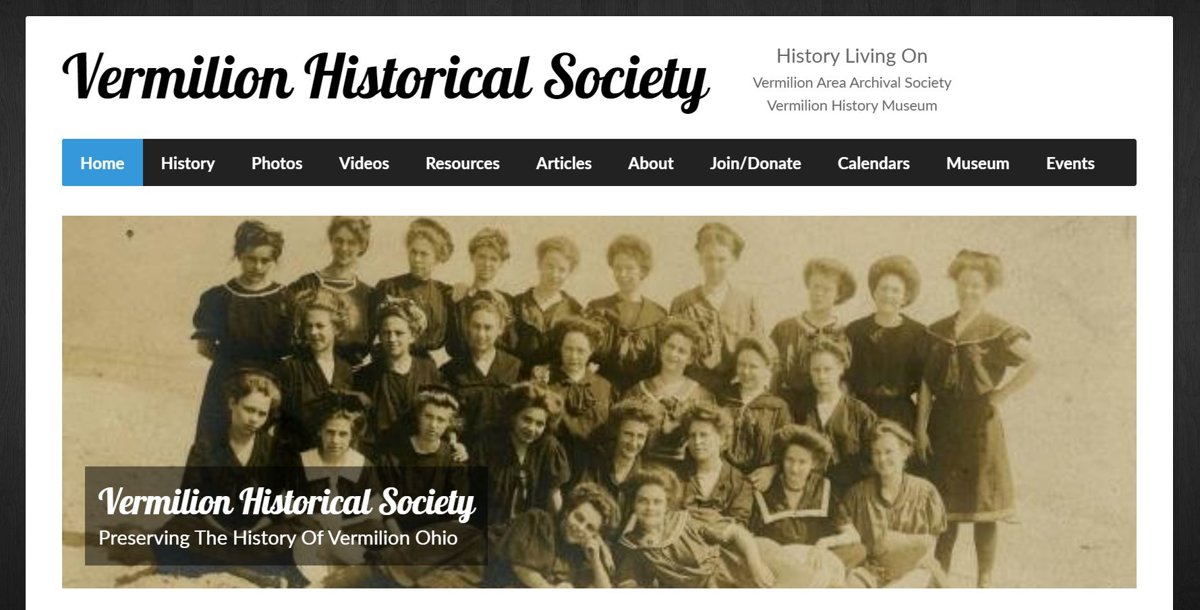 The Vermilion Area Archival Society has received a grant from the Mylander Foundation in the amount of $2,478.00. The purpose of the grant was to develop a website for the non-profit organization to benefit Erie County residents and visitors.
The new website, vermilionhistory.org, is now available to the public. The website uses the "Vermilion Historical Society" as an umbrella name for the Archival Society and the Vermilion History Museum and is the only all-in-one resource for researching Vermilion history on the internet.
The Archival Society became a non-profit organization in 2001. For many years the organization has been collecting and archiving Vermilion history into PastPerfect Museum Software. Their collection and computers are located in the basement of the Ritter Public Library which is not open to the public. This website is intended to expand their online presence to a wider audience.
George Mylander of Sandusky, Ohio created The Mylander Foundation in 1987 because he believed that the private foundation concept provided the most positive, farsighted vehicle for the intelligent underwriting of the projects and programs of local charitable, educational, civic, governmental and religious organizations and institutions in a manner that would not be limited to his own lifetime.