Vermilion Area Archival Society Calendars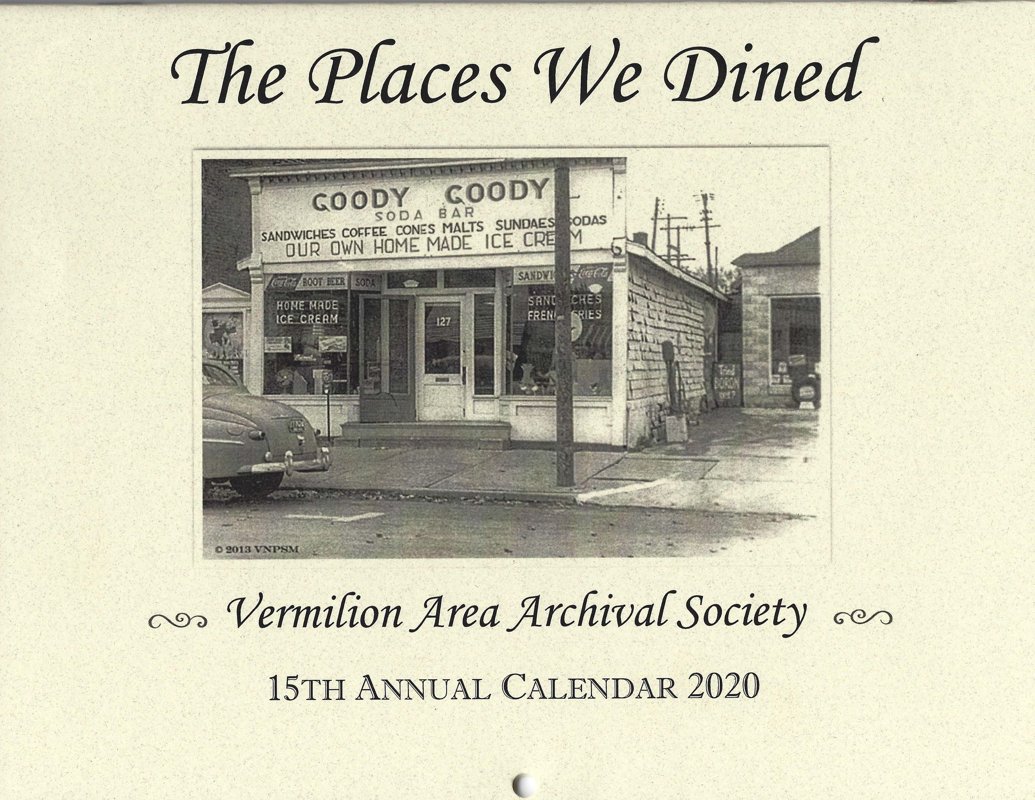 NOTE: The Vermilion Archival Society's 2020 calendar is sold out. The 2021 calendar will be "Places We Shopped". To place a reservation for a 2021 calendar, send $7.00 (which includes postage) to the Vermilion Area Archival Society, 5680 Liberty Avenue, Vermilion, OH 44089.
From Okagi's to McGarvey's, from Goody Goody Bar to Baumhart's Drug Store, the 2020 Vermilion Area Archival Society calendar features "The Places We Dined". This calendar features drive-ins such as Lake Erie Drive Inn, the A&W Root Beer Stand and the Dari-Delite. It also features drug stores that had wonderful soda counters and restaurants located along the Vermilion River. Many of the establishments are long gone; others are still standing having undergone changes and facelifts.
Calendars are $5.00 each and are available at Brummer's Chocolates, 672 Main Street in downtown Vermilion. They are also available my mail for $7.00 to cover postage.
Make a check payable to the Vermilion Area Archival Society and mail to 5680 Liberty Avenue, Vermilion, OH 44089.
Proceeds from the sale of the calendars are used to buy archival quality supplies to preserve Vermilion's photos and artifacts.