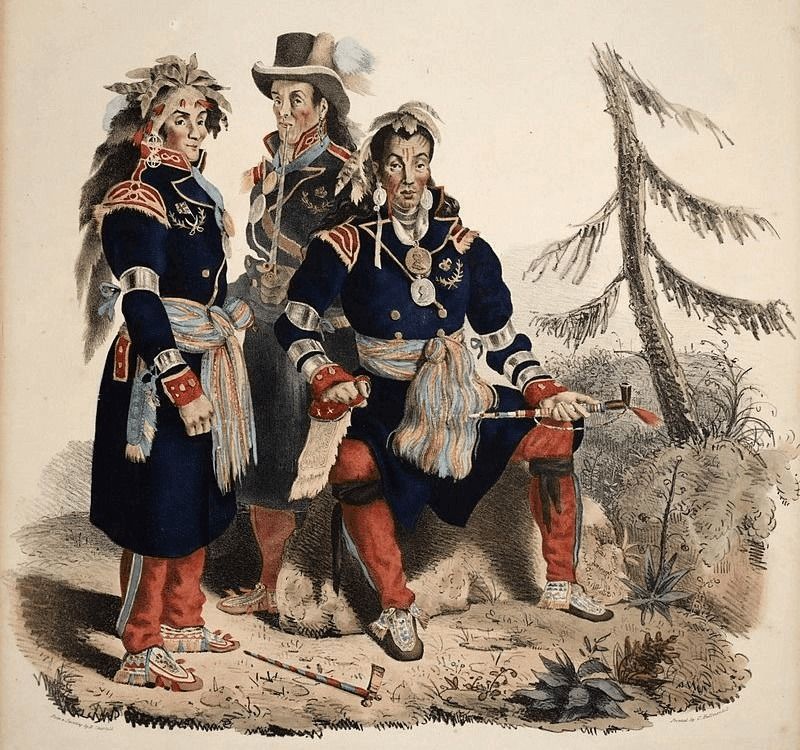 Native Americans of Vermilion Ohio
History tells us that the Erie Indians lived along the south shore of Lake Erie until their murderous extinction by the warlike Iroquois from upper New York State in 1655. Then around 1700 the Ottawas, Hurons (Wyandottes) and Chippewas gradually returned to the area for furs to sell to the French traders until they too were pushed out of their hunting and trapping grounds by the pioneering white man. Few Indians remained by 1800. One historian said, "Lake Shore Ohio was an Indian borderland. Indian habitation was a nervous, restless one punctuated by wars, international rivalries and disasters."
Prior to the first white settler in the Vermilion country we know little about the natives living along the river; we do know that they encamped along the river because it was there, and provided a friendly place to live, food from the stream and game from the woods and swamp. But the river was the main enticement that caused the Indians to settle along the highlands near the river. Fish easily caught from the stream provided a necessity of life. The river was the key to livability in the rugged and wild life of the native.
Linwood Park was a main village of the original Vermilionites in those far away years. Many relics were collected by a long time resident, Walter Ziegler, during his years there. Further up the river on the east bank beyond the railroads, Indian bones were unearthed in the construction of Vermilion Road. Other artifacts such as arrowheads, knives and tomahawks have been found throughout the township and village. The remains are now in collections and are faint flickers of Indian life most of us have forgotten in this modern world. In retrospect, these durable mementos leave us with a sense of primitive perseverance and respect for the Indian.